The Barkly Social Club
Oct 13
BSC has moved. Find us here...
Sep 27
[video]
Aug 17
The Problem with Australian Politics 2010
The trouble with Australian politics these days is it has become vanillarised. There is little to distinguish policy or party. But more important than that, there is little distinguish soft leader from soft leader. 
Unfortunately there seems to be an ambivalence towards making a a true difference. A difference that shapes identity and bridges the great divides. Racism, wealth and poverty, indigenous health, climate change and innovation.
Politics, it seems, is charged with the task of retaining the status quo while wrapping it in many colourful, yet transparent layers. Safety is the new currency of governance and leadership is scripted, not imagined.
Australia needs visionary, courageous individuals who don't just speak on behalf of their party, but lead it. Julia had a right to overthrow Kevin. It's politics. But even the "real Julia" is a carefully manicured campaign from the engine room. Tony is so scripted he should apply for NIDA. His off-the-cuff comments were conceived 3 months ago.
Tony, I'm not interested in hearing about the govts failed projects for the 100th time. I'm not stupid. I don't need to be belted over the head to understand the potency of a poorly executed project. And I can decide for myself whether it's enough to inform my vote on Saturday.
And Tony, the stimulus worked. Own it like the rest of us do. But Julia, turn off the Work Choices broken record. It isn't coming back but you should know all too well that industrial relations is an ongoing and changing beast that will need reform from time to time.
And both of you…Boat people represent such a small number of illegal immigrants that the time spent debating it deflects debate on other more demanding issues like mental health care. And climate change, well, obviously there was an agreement not to make it an election issue, and…see above for all the other issues that have been silenced.
The too hard basket is overflowing this time 'round. Epic fail J-Gilly and T-Rabbit. Vanilla belongs in milkshakes and toilet spray - not politics.
Aug 15
[video]
Aug 06
[video]
Jul 18
[video]
Jul 16
Most Online Videos Watched Before Leaving Work
In a new report from Brightcove and TubeMogul, the habits of online video consumers have been spilled. And it seems that most of us are watching the Old Spice videos, or the Chopsticks Kitty video, or the stream from the US oil spill (you can stop watching now!) between 4 and 5pm.
Most newspaper and magazine video is consumed between 9 and 5pm, but the trend for viewing online broadcast video is trending towards traditional prime time periods.
This is not unexpected but it has a lot of Telly people sitting at the edge of their seats in anticipation of what the future holds. Most online broadcast viewing occurs at a time when we would typically be watching CSI, Two and a Half Men or even our local fare of Underbelly and that wacky 20 To 1 with Bert!
This has some implications for those who argue that online video and television programming share different viewer times and audiences. It might also suggest that humans are becoming increasing adept at watching two things at once. The incidence of dual media participation (ie watching the telly and watching the laptop) is increasing after all!
I'll have to dig through my link library but I believe that the latest US figures show that 30-35% of television viewers are watching with their laptops perched in front of them begging for their divided attention.
Prime-time viewing may soon have to be redefined - depending on the device chosen to consume the content. 
Jul 12
Still undecided about getting the Iphone 4G? Here's a handy infographic to help!
How a video becomes a viral sensation…
First comes the video, then the interview, then the song, then..
[video]
[video]
Jul 09
[video]
[video]
Jul 08
Top 5 Reasons to Invest in Video Content this Fin Year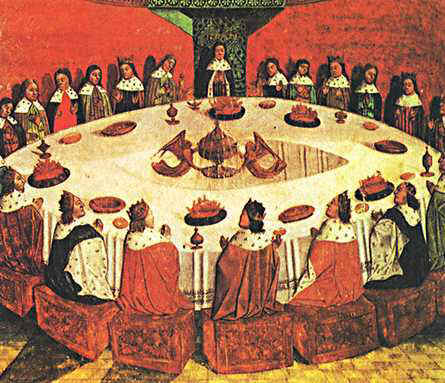 Planning the annual marketing budget is often a roundtable affair with plenty of heated debate and opinions. Every executive at the table feels justified in their requests for additional funding, some willing to concede, others willing to fight to the death.
It is the latter that should be employed when the suggestion of producing video content is tabled. (Okay, so I run a video production company!)

Here a my top 5 reasons for your company to invest in video content to help your bottom line and improve your brand awareness.

1. eCommerce
According to a recent report by eMarketer, 42% of online retailers who are planning to redesign their website this year confirmed they will be including online video into the mix. That's second behind social media tools. WHY? Because online video is a proven winner in converting browsers into buyers, helps reduce the number of abandoned shopping carts and returned product. 94% of Ad Executives in a Brightroll survey said they would be spending more on video content than ever before.

2. Video is a Creative Way to Solve Your Communication Challenges
The Internet is a powerful and intrinsic tool for most businesses these days. Without it, many businesses would grind to a steamy, shuddering holt. Video is fast becoming just as potent to Internet users. The latest figures from comScore reveal that YouTube topped 14.6 billion video streams in May. 
Video is a powerful way to deliver information in a creative, coherent and engaging way. How-To videos are a great example of this. Video puts your product in motion. It adds personality to the person. It convinces, reassures, empowers and entertains in ways the written word or still imagery cannot. We have many success stories of clients who weren't convinced that video could help their communication challenges. They now use video exclusively for a lot of internal and external communication because of the engagement and retention of message that video achieves. 

3. Measure Your ROI with Video
I worked in commercial radio for 15 years as a Creative Director. One of the biggest challenges that I faced in that time was skirting around the issue of ROI and metrics. Radio is a very hard medium to measure, particularly in terms of branding.
Video allows for instant measurement. You can access up-to-date figures on the number of viewers. You can measure conversion rates with new interactive video tools that take viewers directly to your online check out. You can track the viral journey of your video across the Internet. You can listen in to the conversations wrapped around your video content and respond immediately to positive and negative comments.

4. Websites Perform Better with Video
Firstly, I never assume that the mere presence of video on a website means that that website will perform better than its competitors who don't have video. But a well produced video placed carefully on the website has shown to be highly effective in driving conversion rates. Read the case studies (below) from EyeView in the US where they claim that video helped increase conversion rates by 80% for some clients, who also achieved ROI within the first week of the video campaign.
http://www.reelseo.com/video-accountable-roi/

5. It Doesn't Have to be Expensive or Time Consuming
Time and Money are the two biggest obstacles for most companies when considering investing in video content. I could spend a lot of time on these two points, but essentially, it really boils down to your communication objectives, weighing up the options of communication channels, considering your budget and knowing how to get video produced. 
Whether you produce your own video, or outsource it, make sure you at least cover off these three absolute must-dos:
1. Develop Your Content Strategy. 
2. Define the Purpose of your Video Content. (ie To increase traffic to our website)
3. Invest in the tools (cameras, editing software and audio) to ensure your content reflects the quality of your brand
Jun 03
Internet Video to Grow 4 times in the next 4 Years.
According to the latest information released in Cisco Systems Annual Visual Networking Index Forecast, it appears as though Internet Video in the AsiaPac region is set to grow by four times by 2014. On a global scale, 91% of consumer traffic will be online video, which will include both traditional web video and video-on-demand provided by television providers. With online video providing the bulk of the growth in Internet networking traffic, surpassing even BitTorrent and pirated content, you can be sure that video sites such as YouTube, Vimeo and Hulu will be only growing in popularity as well as burgeoning technologies such as video calling.
Read the Mashable article to find out more.